Thursday Thirteen # 11
Thirteen Things about Jill
13 hot men according to me!/13 hommes sexy, selon moi!
This is just a guilty pleasure for me, hope you enjoye it too/C'est juste un péché mignon pour moi, j'espère que vous allez aimer vous aussi!

1. Vin Diesel A man with some pecs like that and a smile like his(even if we don't see it often) is simply sexy / Un homme avec des pectoraux de la sorte et un sourire comme lui(malgré que l'on le voit rarement sourire) est juste sexy
2.Paul Walker His blues eyes and just the guy next door look is what I find sexy about him / Ses yeux bleus et son apparence de garçon d'à côté est ce que je trouve de sexy à propos de lui
3.Hugh Jackman Who didn't fantasise on his Wolferine's character or an other one... I think he impersinafiate virility / Qui n'a pas fantasmé sur son personnage de Wolferine ou un autre... Je pense qu'il impersonnifie seulement la virilité à l'état pur
4.The Rock(Dwayne Johnson) My favorite Hawain, smile, pecs, and he can come and save me any time / Mon Hawaïn préféré, sourire, pectoraux, et il peut venir me sauver n'importe quand!
5. Matthew McConaughey The Texan Charm!! I've always thought he had blue eyes, but no... / Le charme texan!! J'avais toujours cru qu'il avait les yeux bleus, mais non...
6. Edward Burns I've just found him irresitable in Life or something like it / Je l'ai juste trouvé irréssitible dans Life or something like it
7.John Corbett There is just something about him... And since I've mistaken the above to be him, normal that I find him handsome(They are twins separate at birth, they have to!!) / Il y a juste quelque chose à propos de lui... Et puisque j'ai pris l'homme mentionné en haut pour lui, c'est normal que je le trouve séduisant(Ils sont des jumeaux séparés à la naissance, ils doivent l'être!!)
8. David Boreanaz Angel and Boots... Really great character and with a physic like that... I am under the charm / Angel et Boots...De bons personnages et avec son physique ... Je suis sous le charme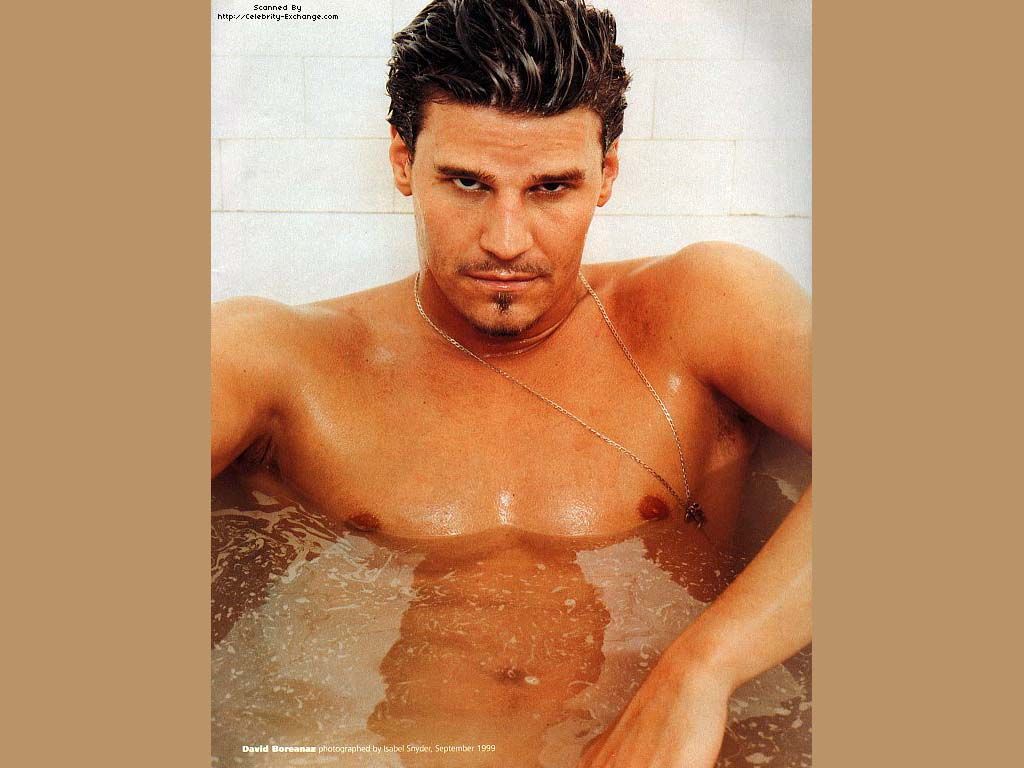 9. Ryan Renolds I really like him before his abs shot in Blade: trinity, but after that, I like him even more!! Look at it!! / Je l'aimais avant la scène avec les abdominaux dans Blade : Trinité, je l'aimais encore plus!! REgardez-le!!!
10.Heath Ledger Coming from a girl that saw A Knight's Tale like 50 times, I have to like the guy that have the main character/ Venant d'une fille qui a vu chevalier comme 50 fois, je dois aimer celui qui impersonnifie le personnage principale
11. Peter Miller I found him sexy the first time I saw him, even if I don't remember where/ Je l'ai trouvé sexy la première fois que je l'ai vu, même si je me rappelle pas ou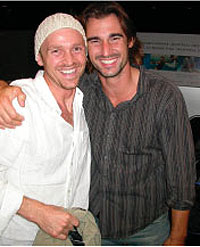 12. Wentworth Miller He charm me with his Scofield character in Prison Break /Il m'a charmé avec son rôle de Scofield dans la Grande Évasion
13. Jason Roy-Léveillé I felt guilty finding him attractive before because I thought he was way younger than me(like underage young) but while searching for a picture of him, I have found out he is only one year younger than me / Au début, je me sentais mal de le trouver séduisant car je croais qu'il était beaucoup plus jeune que moi ( comme mineur jeune), mais j'ai découvert qu'il était seulement mon cadet d'un an en recherchant sa photo
And I have to add a #14 / Et je devais en ajouter un # 14
14. Dominic Purcell I really like his John Doe character, from the serie of the same name, who is really unknown, and the guy is just handsome. And I really need to tell you that he was the more sexyest Dracula ever!! / Je l'ai adoré lorsqu'il avait le personnage de John Doe, de la série du même nom, qui a été assez peu connue, et l'homme est juste beau. Et je dois vous dire qu'il a été le Dracula le plus sexy!!!



Links to other Thursday Thirteens!
1. (leave your link in comments, I'll add you here!)


Get the Thursday Thirteen code here!


The purpose of the meme is to get to know everyone who participates a little bit better every Thursday. Visiting fellow Thirteeners is encouraged! If you participate, leave the link to your Thirteen in others comments. It's easy, and fun! Be sure to update your Thirteen with links that are left for you, as well! I will link to everyone who participates and leaves a link to their 13 things. Trackbacks, pings, comment links accepted!

View More Thursday Thirteen Participants


Labels: Thursday Thirteen