Thursday Thirteen # 28
Thirteen Things about Jill
13 gay celebrities men that I find handsome/ 13 hommes homosexuels célèbres que je trouve beaux

1. Sir Ian McKellen ... cuz until today, I didn't know he was gay. And I have to admit that the man still looks good for his age!!


2.Rupert Everett , i think he one of the only actor that is as attractive for men than women!!

3.T.R. Knight , something sweet in him!!

4.Neil Patrick Harris... known for his TV roles on "Doogie Howser, M.D." in the early 1990s and "How I Met Your Mother" now . It,s funny that he plays the most macho guy on How I met..., his character is so funny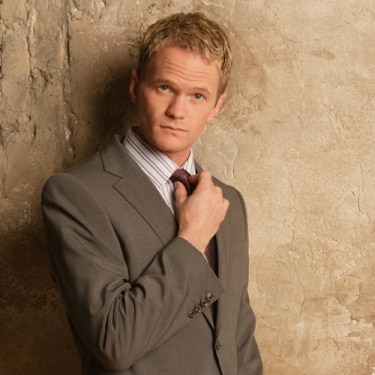 5.Marcellas Reynolds , I just like in during Big brother!! I was so proud to see him in the all star edition

6. Jay Manuel I didn't know that he was Canadian born!! Somebody in his 30's that can wear his hair gray is just very confident!!

7.Wentworth Miller... Ok, it's not official that he is gay, but he supposely in a relation with another actor for 6 month... And he is just handsome... Hope it's just rumors!! :'(
8. Perez Hilton...Ok, I don't find him attractive, but he is giving us some of the hottest celebrities gossip...

9.J.P. Calderon ... just saw him through my long search to find 13 gay men that were attractive... And I'm wondering why I don't watch Survivor now!!


10.Reichen Lehmkuhl, from Amazing Race...



11. Chad Allen...Who did he play in Dr. Quinn, Medicine Woman?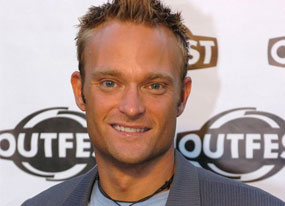 12.Luke McFarlane... I found him, and his supposed to be boyfriend( wentworth), just handsome


13.Who is yours??(I'm having an hard time finishing this... You'll have to help me!! I thought there was more gay celevrities out there!!)
Links to other Thursday Thirteens!
1. (leave your link in comments, I'll add you here!)


Get the Thursday Thirteen code here!


The purpose of the meme is to get to know everyone who participates a little bit better every Thursday. Visiting fellow Thirteeners is encouraged! If you participate, leave the link to your Thirteen in others comments. It's easy, and fun! Be sure to update your Thirteen with links that are left for you, as well! I will link to everyone who participates and leaves a link to their 13 things. Trackbacks, pings, comment links accepted!

View More Thursday Thirteen Participants


Labels: Thursday Thirteen